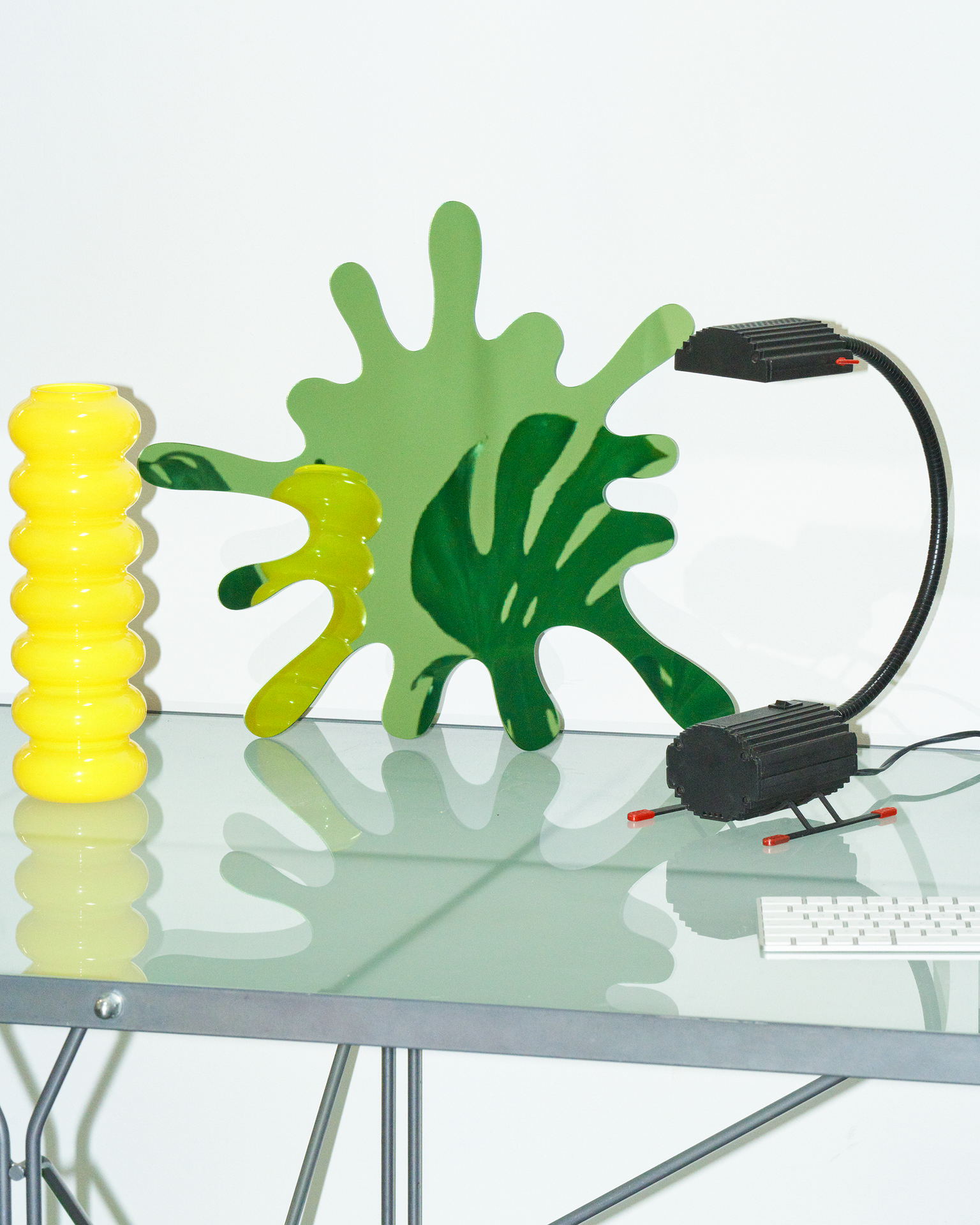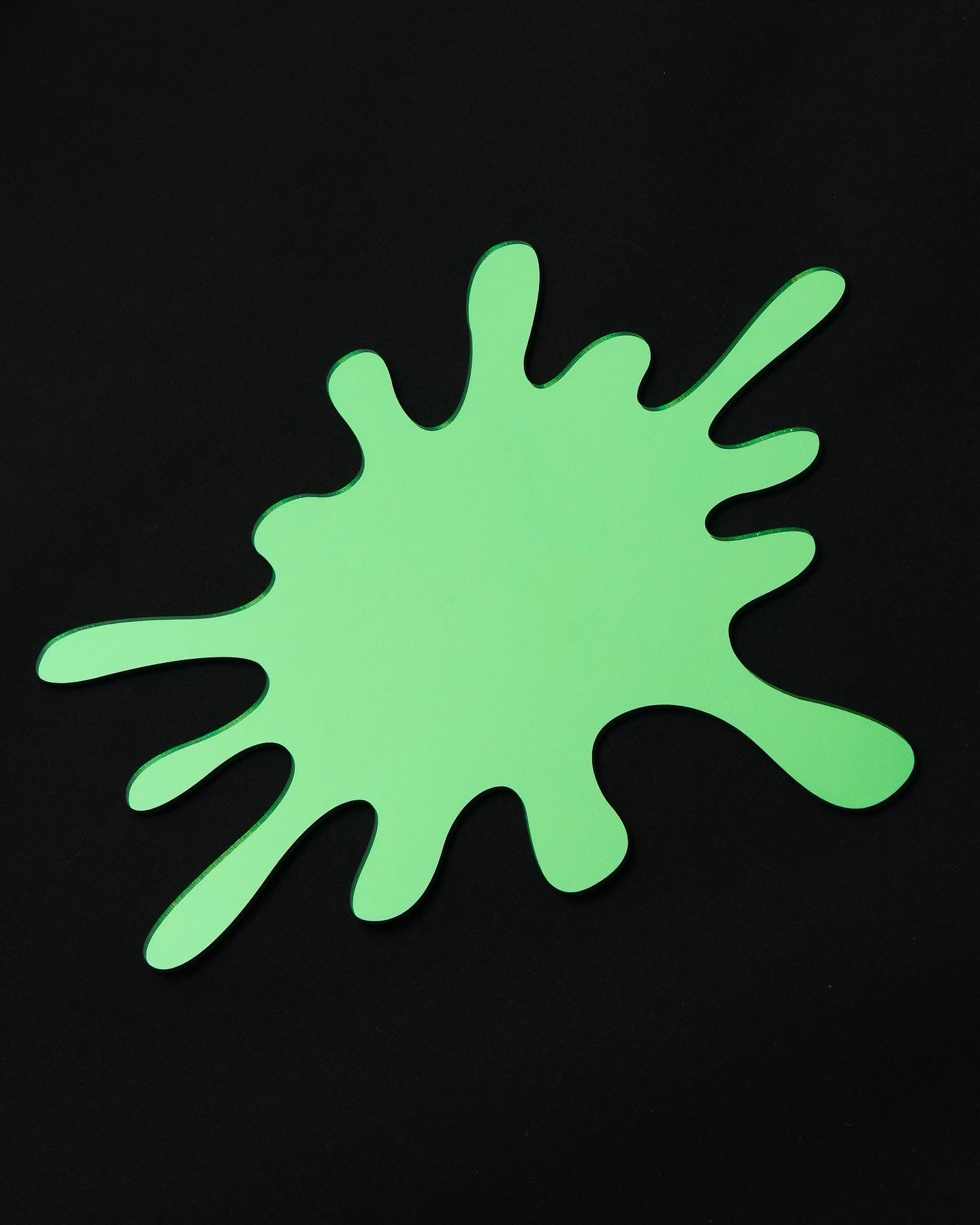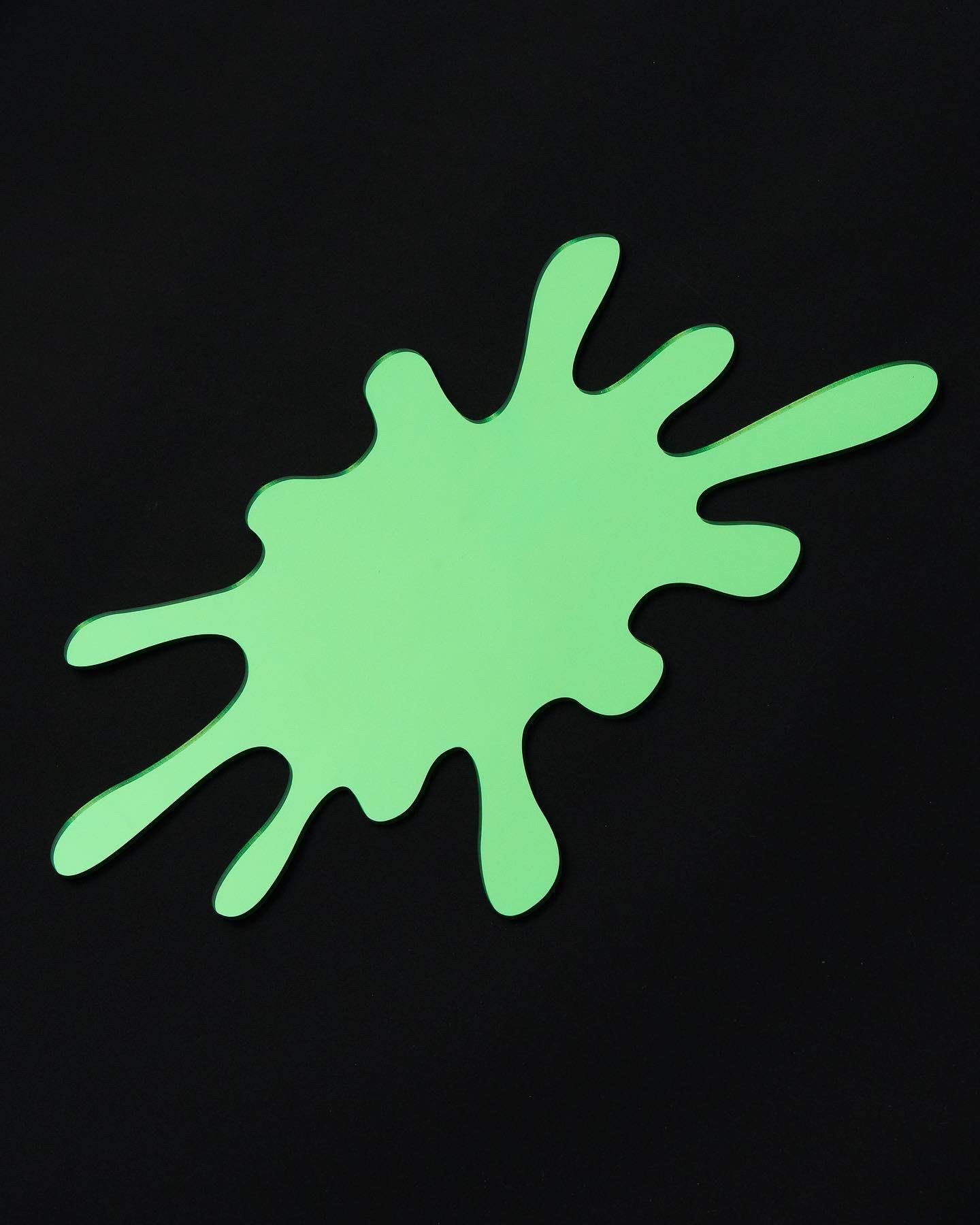 Lime green
mirrored acrylic.
Approximately 17x17"
Open edition
Splat 1 is first image, Splat 2 is second image.

Mirrored acrylic is a fragile material and is prone to scratching if not handled carefully.

Do not hang with adhesive such as command strips, the mirrored coating on the back can be scratched or peeled off if not handled with caution.

Do not clean with Windex or alcohol!
Clean only when wet, use soap, water, and microfiber cloth for best results.